Market and internal changes trigger frequent updates to territory assignments. When mishandled, territory adjustments become labor-intensive, leading to lower productivity and territory imbalance – a costly problem regardless of the size and scope of the company.
Ideally, sales organizations will run and compare various alignment scenarios that capture customer count, demographics, location, and other factors when planning territory adjustments. The process should ensure that reps are placed in territories with the most potential and that sales leaders make good use of their time and skills, basing their decisions on hard facts, not guesswork. Without a sound process, however, territory adjustment can be a bumpy ride. When adjustments are made after quotas and compensation have been planned for the period, impacting pay and managerial expectations, that ride can get even more precarious.
Some common challenges are:
1. Making timely adjustments to territory alignments
Often triggered by change, whether it be externally driven by new trends and market directions, or internal – as in the case of new hires, product changes, and the typical sales turnover (sounds familiar, right?), the need for adjustment can be unpredictable.
For example, a Sales Manager may decide – based on new market research – that mid-size pharma companies should also be targeted in EMEA. But hiring salespeople for those accounts is a lengthy process. To make sure he seizes the opportunity before his competitors, he might decide to adjust territories for five of his reps and split EMEA between them.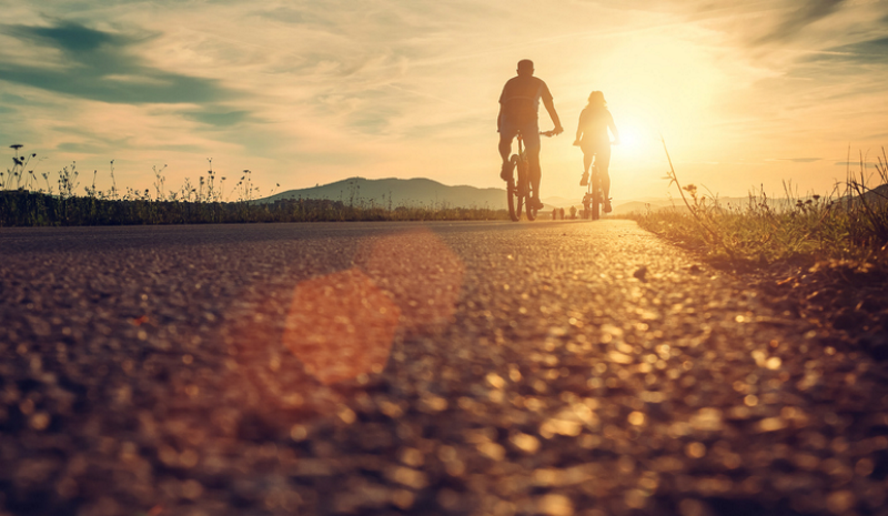 2. Using manual processes
Manual processes, still in use by many companies, can result in damagingly slow response times. With questionable results. Moving reps from one account to another, and splitting or collapsing territories, is often prone to errors and second-guessing. To reap the full benefits of territory management, these decisions should only be made after careful consideration.
In addition to deciding which changes should trigger a territory adjustment, sales leaders face another challenge:
3. Allowing time for changes to become effective
Happily, leaders can distract themselves from the problem of waiting by trying to crack a different tough nut: communicating changes and ensuring their adoption. But… we all know that sales reps come and go faster than a toupee in a hurricane. Without an efficient territory adjustment process and automated communication, chaos can ensue.
So how do you address these challenges?
The answer lies in data-driven territory adjustments:
The right time and place
Speaking of reps, they're not more likely to enjoy constant change than anybody else, so be cautious about making territory adjustments too frequently. And make sure each one is truly necessary. Whether you propose new alignments based on external or internal triggers, do your research before implementing them in the field. In some cases (M&As, for instance, or major changes to product strategy), you might need to return to territory modeling and planning with these new critical factors in mind.
It's all in the data
Ever notice how some sales managers brag about making decisions based on gut instinct? Sometimes, they seem uniquely gifted, even heroic. Stop right there. Before you let this type of thinking deepen doubts you may already have about your own intuitive skills, keep in mind that territory management is much more a science than an art. You'll know it in your heart won't help you create an efficient territory adjustment process. Rather, know it in your data. Look at metrics such as workload balance, number of accounts, customer segmentation, sales rep location, lead distribution, revenue, and revenue potential to pinpoint unbalanced territories and make gentle or sweeping course corrections.
Also, tap into best practices for support. Years of experience in the field have shown us that changes to one or more of the following variables often necessitate territory adjustments:
sales rep performance
sales rep turnover
salesforce size strategy
market structure
competition
customer demographics
Figure out the WHOs
For a successful territory adjustment process, managers and analysts need to answer more than the "WHEN" questions. They need to answer the "WHO" questions as well. Who, for instance, is entitled to propose and evaluate adjustments? When adjustments go live without having been evaluated and approved by someone with a holistic vision of all the pieces that constitute sales performance management, reps may end up in situations that eat away at their motivation and spur territory infighting and confusion.
Make sure you have a clear process in place, as well as advanced capabilities that help you track, approve and communicate changes. Enabling technologies should also account for exceptional scenarios, such as those that led to the revocation of any given user's rights to propose or validate adjustments.
Collaborate and be transparent
To ensure optimal territory coverage and prevent the disputes referred to above, sales managers and sales operations need to work collaboratively. Shared visibility into the territory management process increases teamwork and makes the benefits of working together plain. When everyone involved in the process has quick and easy access to status updates, the by-product is immediate awareness of the proposal, approval, or rejection of any given adjustment. They can then react accordingly. And, by extension, effectively.
Analyze impact
Sales ops need to rely on powerful enabling technologies to analyze the potential overall impact of proposed adjustments and to prevent other impactful, simultaneous changes to live data.
Depending on their industry and size, sales organizations need to regularly compare the estimated benefits of proposed adjustments with actual outcomes. A follow-up analysis will help leaders understand whether they made the right decisions.
Some organizations lack the time and expertise necessary to make advanced analyses and ensure successful territory adjustments. To address their needs, the Optymyze solution for Sales Territory Management simplifies and automates the entire process. Learn now.