When salespeople don't perform at their best, leaders often point fingers at sales compensation or strategy – but these sorts of problems often stem from the company's sales structure. Though it's very important to craft a complex sales force structure that supports company growth, 9 out of 10 sales organizations are struggling to find the sales structure that best suits their particular needs.

Practically speaking, most organizations use some hybrid of the sales organization structures I'll outline here, with sales force size and market segmentation serving as prime considerations. Every sales force structure has its own set of pros and cons, so it's important to form a structure that supports your company's goals.
Geographic Organizational Structure
This is also known as territorial sales force structure, and it means that the organization assigns each sales rep to a certain geographic area.
Advantages:
• Low cost
• Proper territory management leads to low geographic duplication of effort
• Low duplication of effort with customers (unless buyers are organizations that cross territories)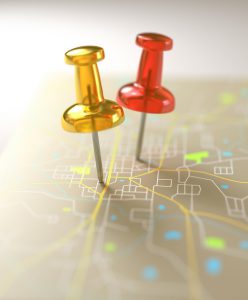 Disadvantages:
• Sales reps have a hard time developing product or market specialization (unless the organization commits to specialized sales forces allocated by geography)
• Territory sizing can be a challenge, resulting in uneven revenue/opportunity across geographies
Product Sales Force Structure
In this alignment, the sales force's area of responsibility is defined by the products or product groups, ignoring geographical lines.
Advantages:
• Sales reps develop product expertise
• Management can guide selling efforts
Disadvantages:
• Higher costs due to duplication of efforts within geographies and customer accounts
• Coordination required when more sales reps have the same geography/accounts
Market-Based Structure
This is also known as customer sales force structure, and it means that sales reps are grouped by customer or industry.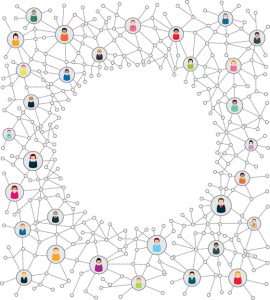 Advantages:
• Sales reps understand the needs of their customers and build stronger relationships
• Management control can be strategically allocated to different markets
Disadvantages:
• Higher costs
• Geographic duplication
Functional Structure
In this structure, responsibilities are divvied up according to everyone's place in the sales process – inside sales, account managers, product specialists, and so on.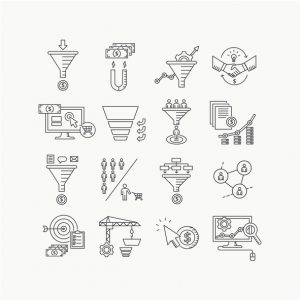 Advantages:
• More efficient selling activities
Disadvantages:
• Geographic duplication
• Customer duplication
• Greater need for coordination
Your Company Needs the Right Sales Structure
According to a Harvard Business Review survey, high-performing sales organizations have well-documented and explicitly structured sales processes. A clearly documented sales structure helps streamline the chain of command, and the increased transparency leads to more efficient decision-making.
Selecting the right sales force structure and documenting it thoroughly provides a host of organizational benefits:
Clarity of responsibilities across roles: sales reps know what responsibilities they have for different product lines and markets
Stronger coordination and communication: mobility for sales forces and increased time for actual selling
A more knowledgeable sales force: top sales reps are willing to share know-how
Improved decision-making transparency: sales managers share information on a regular basis and get faster buy-in when making changes
Reduced channel conflict and increased engagement: fewer disputes over new opportunities, more engagement towards achieving sales goals
Now you're ready to start building the unique sales management structure that best fits your organization – helping you improve performance, adapt your sales compensation strategy, and drive sales growth.
Looking to boost your sales team's performance? Optymyze enables you to drive sales performance with sales commission, territory, quota, and objective management.