"My patients could really use your medication, but their insurance will never approve it!"
If your pharma sales reps keep hearing that from the doctors they're calling on, it can seriously harm your company's bottom line. When a global pharmaceutical company's business hit an insurance roadblock, it enlisted the help of Optymyze to help its salespeople reach the right prescribers and increase sales.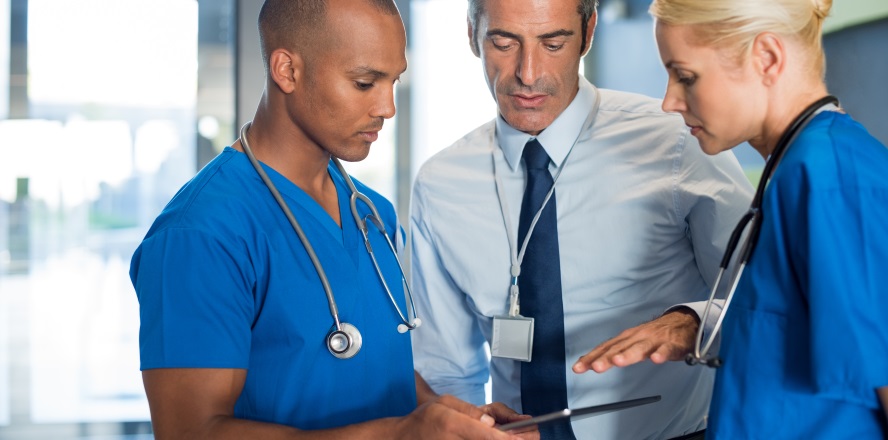 Growing Pains
Visiting office after office, only to be denied repeatedly, is not exactly what salespeople's dreams are made of. Unfortunately, that's precisely what was happening to the reps for our client's proprietary cholesterol-reducing drug. They found that some of the nation's biggest insurance companies were only willing to cover generic cholesterol medicines – meaning they simply wouldn't pay out for this more expensive pill.
Indeed, generics are now more than 11 times cheaper on average than their brand-name equivalents, and as such make up a whopping 89% of the prescriptions written in the United States. That leaves a relatively narrow market for the brand-name medications that are effectively pioneering new treatments.
All this conspires to create a difficult set of circumstances for the sales reps tasked with connecting patients to this drug – and the result, you may not be shocked to learn, was lagging sales.
In search of a solution, the pharmaceutical company enlisted the help of Optymyze, bringing our experts in to participate in councils with both salespeople and management. We studied their business processes carefully, and we even sent some of our associates on ride-alongs with sales reps to observe their experience in the field firsthand.
Code-Free. Full Scale.
Our answer to our client's problems: the new Managed Care app – a no-code application that expands the power of the Optymyze solution for pharmaceutical companies.
By combining industry data streams with company-provided data, Optymyze built a powerful database of prescriber and insurance information. That data is transformed into vital insights for sales reps and delivered through the simple and intuitive interface of the Managed Care app, which identifies doctors in each rep's territory who have the greatest potential to become prescribers of this – or any – medication.
A highly effective tool for pre-call planning and sales coaching, the Managed Care app helps sales reps use their time more effectively, including focusing on offices with multiple prescribers and higher densities of potential patients. With the app, reps can refine their messaging, handle objections, plan calls to maximize sales opportunities, and cement their relationships with doctors for the long haul.
A Long-Term Prescription
Developed in just four weeks, the Managed Care app's valuable insights have "leveled the playing field," in the words of one top-performing sales rep.
Since the launch of the app, the cholesterol medication has stopped lagging behind the manufacturer's other offerings, with both the company and its sales reps reaping the rewards. Those reps who've used the app most heavily have seen their income increase by a whopping 150%, while the business has seen its revenue rise more than 20% since it began working with Optymyze in 2015.
Along with those material changes has come a change in mentality within the pharmaceutical manufacturer's sales force; once focused on looking backward due to an old sales compensation solution that required extensive shadow accounting, the reps enjoy a more forward-looking mindset today. To wit: early on, reps were spending 75% of their time in the Optymyze portal looking at past results; by 2017, that figure had dropped to just 20%.
But this single company's success is just the starting point. The standardized, code-free nature of the app means that it can, with minimal setup time, be integrated into any pharma enterprise's sales operations, allowing its sales reps to reap the benefits of instant, actionable insights.
In other words, our one-time solution has grown into a full-time cure!
Discover our solutions

With No-Code Application Development, Optymyze can improve time to value within sales in all industries through its non-technical, fully integrated platform as a service – enabling rapid deployment of apps and automation of business processes without any need for programmers, developers, or coders. Improve the agility of your sales ops with apps that add even more functionality and flexibility to the Optymyze solution.