Drive Sales Performance with Seamless Data Integration
In the world of sales, data is the fuel that drives success. To enable sales teams to unlock their true potential, we are proud to announce the launch of our game-changing integration capabilities. With this revolutionary release, companies can streamline data ingestion from hundreds of sources, enabling their sales force to make data-driven decisions easier and achieve remarkable results.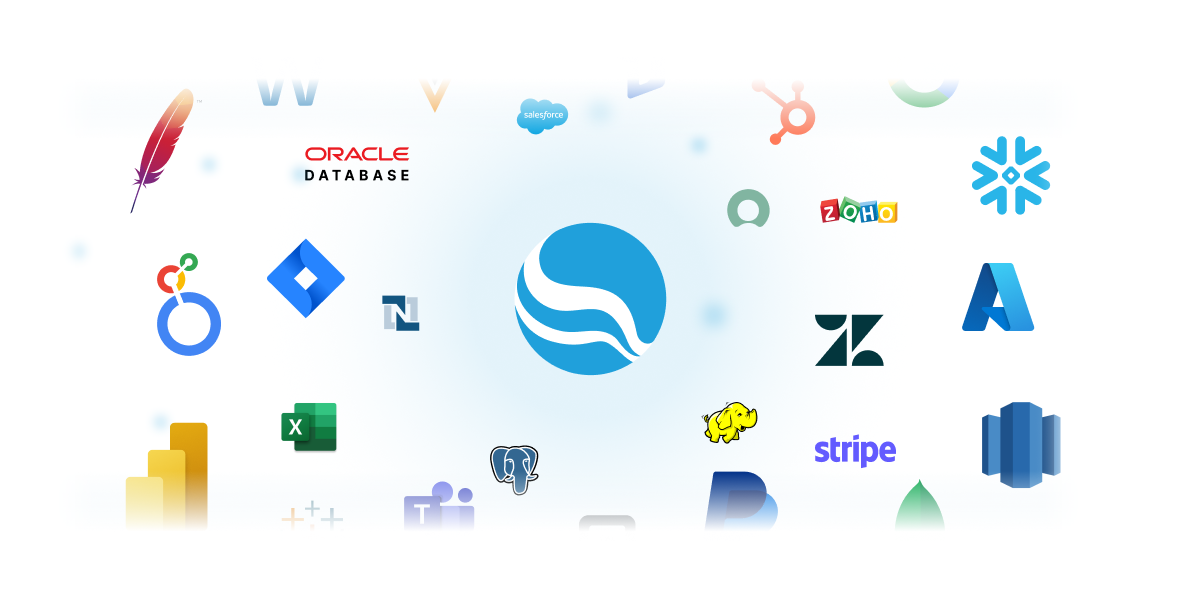 Empower with Seamless Data Integration:
Optymyze's integration capabilities are specifically designed to empower companies with the ability to access data from various sources such as databases, warehouses, analytics, and more. Our comprehensive approach brings all critical sales data together into a centralized hub, providing a holistic view of customers, opportunities, and performance. Data silos becomes a thing of the past.
Effortless Data Ingestion and Automation for Sales Efficiency:
Powered by cutting-edge data pipeline technology, Optymyze ensures secure, reliable, and efficient data transfer. With advanced automation and scheduling features, our integration capabilities make data ingestion effortless. Companies can seamlessly import data from multiple sources, eliminating manual processes and saving valuable time and resources. This enables companies to focus on what truly matters – setting up the sales force with the data they need to focus solely on building relationships, closing deals, and driving revenue.
"We're incredibly excited to bring this game-changing capability to the Sales Performance Management market. What sets Optymyze apart from other SPM solutions is our dedication to providing a comprehensive, user-friendly platform that empowers our customers to take control of their data."

Ionut Hrubaru, CTO at Optymyze
Driving Sales Success with Actionable Insights:
Imagine having all the sales data you need at your fingertips. Optymyze's integration capabilities makes this a reality. By unlocking valuable insights from a centralized data hub, companies gain a competitive edge and their sales teams, armed with comprehensive and real-time information, can make informed decisions that lead to increased win rates, enhanced customer experiences, and accelerated revenue growth.
Maximizing Sales Efficiency and Performance:
We understand that sales success is all about efficiency. Our advanced automation features streamline the data ingestion process, providing companies with all their data in on place, at once. By simplifying data integration and automating manual tasks, Optymyze empowers companies to make their sales operations more efficient, their sales forces and channels more effective, and their bottom lines more attractive.
Conclusion:
Optymyze's game-changing integration capabilities are designed to empower companies to achieve new levels of success. By streamlining data ingestion from hundreds of sources, the power of data-driven insights can be unleashed and sales performance easily enhanced. Experience the benefits of seamless data integration and revolutionize your sales approach with Optymyze products and platforms.
Ready to transform your sales force and drive exceptional results? Contact us!