Today's sales organizations produce enormous amounts of data – but as useful as that can be as a catalyst for smarter, more effective selling, it's typically far too disorganized and decentralized to serve that purpose.
Indeed, making sense of all that data is a monumental task that too often ends in expensive and disappointing failures. The result? A lack of timely insights into sales performance, which leads to slow decision-making, costly implementation of incorrect strategies based on gut feelings rather than facts, lost opportunities, lower revenue, dwindling market share, and ultimately C-level and board dissatisfaction.
Today, untangling your data shouldn't be this hard. Producing quality sales operations reporting and analysis shouldn't require complex, time-consuming projects.  Why then are so many organizations having difficulty?
Read on to see how we helped a client see a 10% gain quarter over quarter.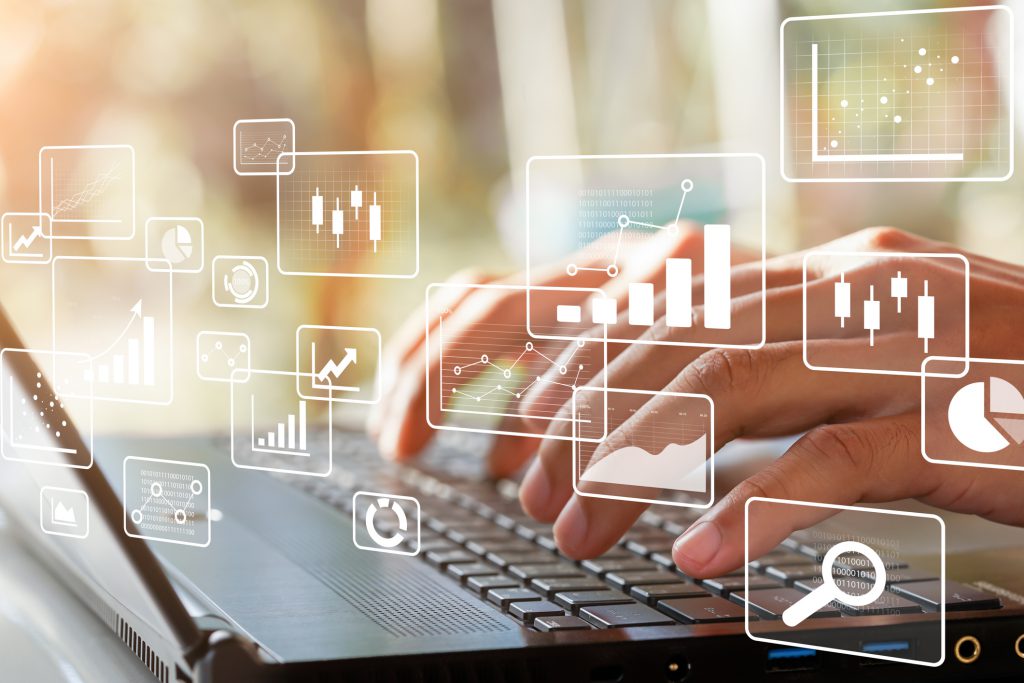 In 2015, a Fortune 50 conglomerate approached us with a problem: they couldn't untangle the mountain of data they had coming in from across the globe. All that information was stored in discrete, incompatible legacy systems – with this mess rather than a single, harmonized source of truth, this company was struggling to make payroll on time and see clearly into performance data.
Today, this company enjoys clean, consolidated data that's available to users at the push of a button. Our client can add thousands of payees and process trillions of dollars' worth of transactions easily in a code-free environment. Their sales operations team now manually processes 90% fewer transaction-level disputes, and the Center of Excellence we implemented lets them run data processes smoothly in locations around the world.
Here's the payoff: with more accurate data and access to timely insights across the organization, the company has seen a 10% increase in quarter-over-quarter sales performance since 2015.
This is the kind of real impact that results from untangling your data. Clear, usable data enhances process efficiency, enables data-driven decisions, and increases sales.
So how can you make more money by understanding your SPM data?
Step 1: Let go of antiquated legacy systems
You may be accustomed to them, but they're not working for you.
Legacy systems are a roadblock in the path of your organization's growth. Changing them can be complicated and time-consuming, requiring buy-in from multiple stakeholders as well as investments in terms of both labor and capital. But when achievement of your sales goals is hanging in the balance, it pays to move aggressively and decisively.
Replace your outdated and inefficient legacy systems with automated processes that consolidate and harmonize data for you – freeing up resources to focus on executing your sales strategy. There's no need to handle data sheets manually anymore; instead, a modern platform can process massive amounts of data from disparate sources without you getting bogged down in the details.
Step 2: Connect siloed, disparate data sources
Data comes in a variety of formats and syntaxes, and for most organizations, it's stored in siloed, disparate repositories. Without connecting all those sources together, you won't be able to draw accurate and timely insights from all that valuable data.
With fierce competition across industries, every sales organization is looking for an edge – and gathering your data into one single source of truth can be that edge. With access to technology that can integrate into your SPM platform and process huge amounts of data at lightning speed, you'll be able to make timely, actionable insights readily available to everyone who needs them.
Step 3: Get insights from clean, untangled data
Once you've gathered all your data into a centralized location, it's vital that you have easy access that permits you to glean those actionable insights from it. Clean, untangled data paints a clear picture of past and present performance, allowing you to model predictive scenarios for all aspects of sales.
It also offers a major boost to your salespeople in the field – giving them the information they need to seize high-potential opportunities and close deals more successfully.
Step 4: Access the resources and knowledge to unlock the power of data
Even the most powerful and resourceful companies can struggle with this aspect of sales operations; it simply isn't in their wheelhouse. That's where a reliable, experienced partner comes in.
The aforementioned Fortune 50 company tried to do it all on its own with an ad hoc system, but that approach didn't work. An in-house system might work for small-scale operations, but global businesses with massive data streams need a dedicated platform that can integrate, process, and transform all that data into a usable form that boosts sales and revenue.
With our innovative technology and decades of combined experience in streamlining sales operations, we can help you convert your sales data challenges into sales opportunities.
Learn more about this success story and get in touch with us today to discover how we can help you harness the power of data to build enduring sales success.