Data Operations and Management for Compensation Systems need to deliver accuracy, speed, and scale. In recent years, growing data complexity, volumes, and sources, and the need for data-driven decisions made these requirements critical beyond Compensation and led to the emergence of DataOps.
Optymyze, an established expert in Compensation, has leveraged its vast experience and its no-code platform to establish a Center Of Excellence (COE) for no-code DataOps, a unique and revolutionary model for digital transformation.
The COE Model can be used to:
Process data at scale for Compensation Systems, but also with successful implementations for CRM, Order Management, Supply Chain, and Campaign Management Systems.
Store, process, validate, and share data as a Data Warehouse solution for business analytics.
Build applications on top of clean, daily, transaction level data.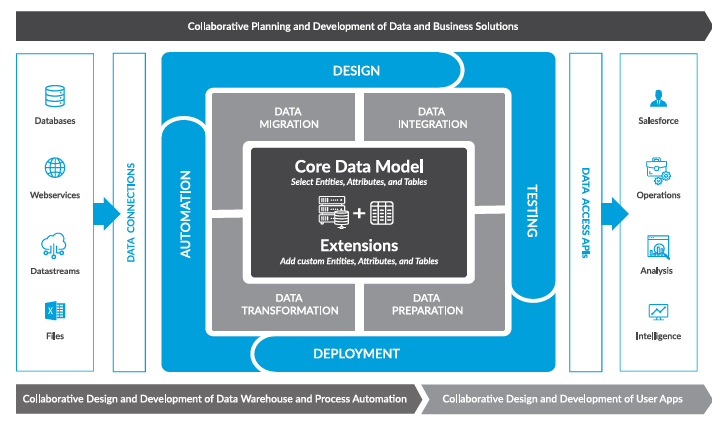 Learn more about DataOps and the Center Of Excellence in this Whitepaper – Optymyze COE for DataOps
Read some case studies on the impact of the COE: